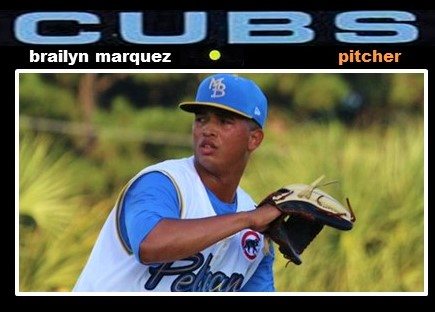 The return of prospects from the injured list next year and their performance will be the number one storyline of the summer. How well Brailyn Marquez, Riley Thompson, Kohl Franklin, and Jack Patterson, among others, do is going to take up a lot of print. And that's a good thing because we missed them this year.
As for the other storylines for starting pitchers, they tend to be a little bit more individualized. Here are some other stories that I will be paying attention to when the season begins in April.
The South Bend rotation is going to be pretty lit. From the looks of it, DJ Herz will be starting the season there. He could be joined by Jordan Wicks, Manny Espinoza, and Richard Gallardo. Gallardo might surprise some next year as he hopefully learned how to take care of his body over a full season. Throughout last year, he lost weight, which is normal, but Gallardo pitched better as the season went on with fewer pounds to carry.
While I will be focused on DJ Herz, how the Cubs add to Jordan Wicks' changeup is going to a another main storyline in South Bend to follow. Considering that Wicks was a number one pick, the expectations are probably off the charts. I am excited to see how he does and how he adapts over the course of the year rather than how he looks in first start.
One other South Bend storyline to follow next year will be how Daniel Palencia does. Growing Cubs Co-Host Jimmy Nelligan explains why:
A player worth keeping an eye on is Daniel Palencia who was acquired in the Andrew Chafin trade that also sent Greg Deichmann to the Cubs. Palencia threw his first innings of pro ball during the 2021 season and finished the year strong for Myrtle Beach, striking out 38 batters in 27 innings of work with a 3.67 ERA. Palencia's best pitch is his plus fastball that can touch triple digits, and he can carry that velocity more than one time through an order. But the story to watch in Palencia's 2022 season is how his secondary pitches progress. During his time in Myrtle Beach, Palencia lacked a solid secondary offering, primarily relying on his heater throughout his starts. If Palencia can develop a sharper breaking ball, which the Cubs infrastructure has shown they have been able to develop with pitchers in the past, Daniel Palencia could be a quality arm for the Cubs. Even if he doesn't work out in a rotation, the fastball will bode well in the bullpen.
The problem with some of these storylines is we just don't know where everybody's going to go. For example, I am interested in seeing how well Porter Hodge and Tyler Schlaffer do in their second full seasons. They both started out at Mesa in 2021 and both had their moments at Myrtle Beach the last month of the year. While I like the two of them, they both should probably start off next year as Pelicans to begin the season.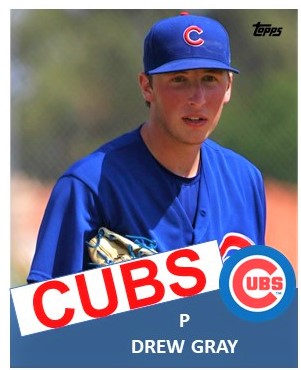 Developing high school pitchers like Drew Gray will be a key storyline to follow in 2022. Gray got in four innings with nine strikeouts in Mesa this summer after graduating high school. He's only going to be 18 when the season begins and won't turn 19 until May. He will probably begin the year in Myrtle Beach and it'll be interesting to see if the Cubs handle him more like DJ Herz where he has a chance to go up to South Bend at some point in the year or whether he stays at Myrtle Beach the whole year. I would imagine that it's going to totally depend on performance and his maturity.
It's hard to speculate on other stories at the higher levels of the system but I do have a few.
Ryan Jensen pitched really well once he got to AA. But that's also a very small sample size and it's really hard to evaluate someone in September because the grind of the season has worn hitters down as well as pitchers. And the same is true of April as players are still finding their way. I'll be interested to see how Jensen performs to starts the year and if he makes his way to Iowa fairly quickly.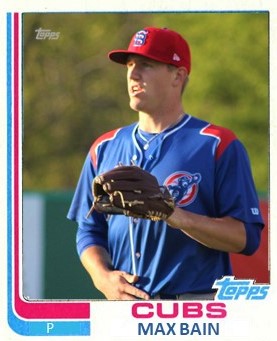 Seeing how Max Bain does next year is going to be one of my favorite stories to follow. Some people I talk to you think he will start out next year in South Bend. I don't agree with that assessment and think a lot of things can happen between now and April 1. How much Bain improves over the winter will impact his assignment most.
I'm hoping that Cam Sanders is a Cub in 2022, but I would not be surprised to see him move from the rotation to the bullpen. I think he has electric stuff and his arm is just so effortless that facing that kind of heat coming out of the bullpen would be pretty fierce.
The Cubs picked up four other starting pitchers at the trade deadline and how the Cubs handle the next year is going to be very interesting. Will Anderson Espinoza, who has pitched well at Tennessee get a crack in Iowa early in the year? Will Bailey Horn continue to be a starter? Can Alexander Vizcaino get his shoulder straightened out? And will Caleb Killian come out of the gate in Des Moines next spring to start the year after working on some new grips this winter.
As for this winter, I'm looking forward to finding out the future of Dakota Chalmers. Is he going to be on the 40-man? Is he going to be retained by the Cubs?
There are probably more storylines that I want to follow including Cory Abbott figuring some things out along with who all is going to start at Myrtle Beach yet next year. I have a lot of questions about that because some pitchers struggled in the rotation in Mesa for the most part this summer. Luke Little popped up they have a nice couple starts in the last couple weeks of the season along with Drew Gray. And Koen Moreno pitched one game in instructs roster and Benjamin Rodriguez was also there but did not pitch but could in Myrtle Beach. That would be one interesting group.
Down in Mesa, I am pumped to see Carlos Garcia debut stateside. And, there will be a lot of big arms coming north to Mesa from the Dominican who will also be on display. We could several actual breakouts next summer in the Arizona "Whatever" League.
There are going to be lots of starter storylines to follow and every level is going to be be fun to follow.